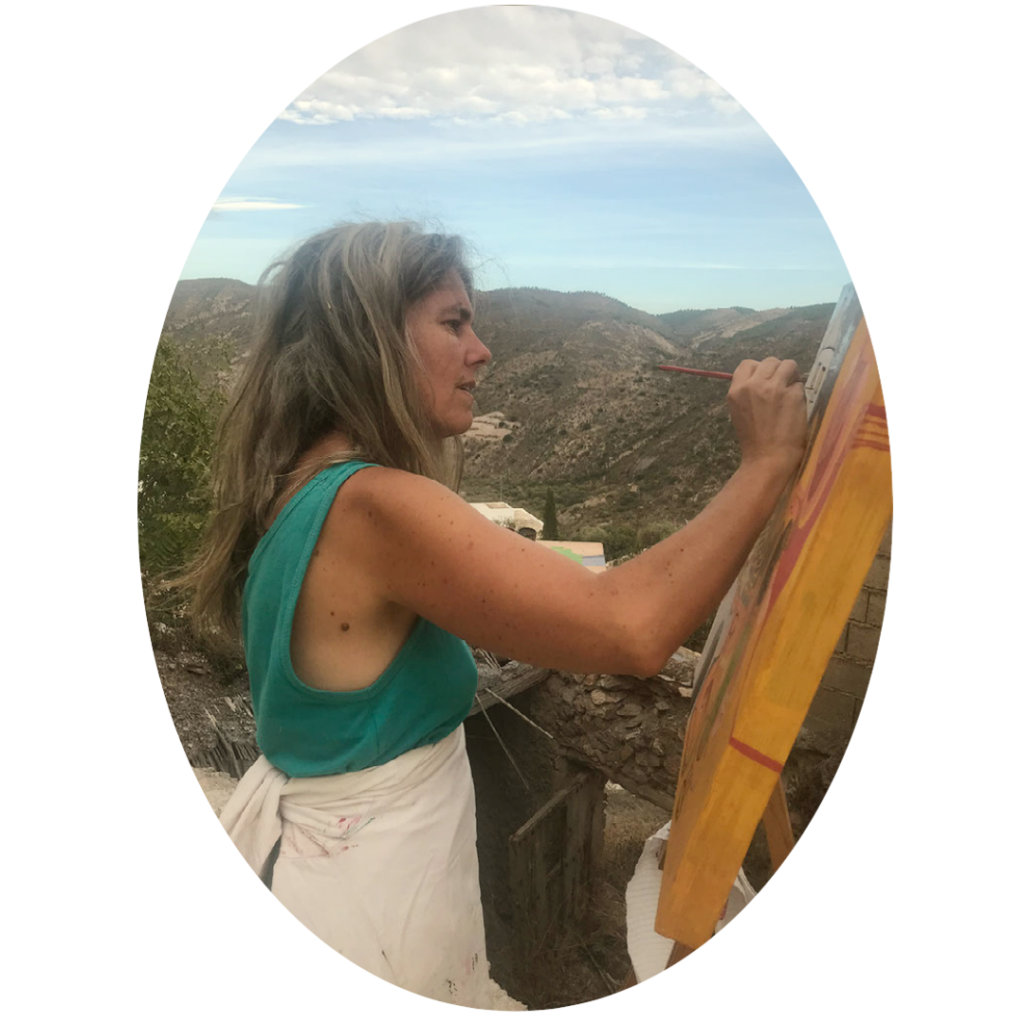 Movements between two countries
I come from a home where the social and the freelance artistic spirit were united. Intuitively searching and yet purposeful, I have moved between two countries, two cultures and two languages until my path revealed itself.
I experience painting as a natural process of exploration. In this process we learn to embody our feelings, to show ourselves authentically and to explore our world. The focus is on the process itself, not the outcome. This approach seduces my works into a whole that is right for me.
"No human being exists separately and independently of all other persons in their respective world: what they do, how they shape their relationships with each other, under what conditions, and the culture in which they live." (Gerald Hüther)
"For the (grown-up) child, playing means concentrating on the essentials, flowing out." (Arno Stern)
Apprenticeship diploma -
Interior decorator & upholsterer |
Bremen, Germany
Vocational diploma - specialization in surface, BAB Berufsaufbauschule | Bremen, Germany
Erasmus-Semester: Universitat de Barcelona, Facultat de Bellas Artes |
Barcelona, Spain
Graduate textile and surface designer, Kunsthochschule Berlin-Weissensee | Berlin, Germany
Artist summer courses with Paco Aguilar, Mariana Martín, Chema Lumbreras y Juan Carlos C. Laínez & Vito Adamo | Málaga, Spain
Introduction to the painting method and formulation seminar with Arno Stern, Intensive training course for the servant of the painting method | Paris, France
Mobile painting with Lucia | Berlin, Germany
Creative work in studio | Cojáyar, Spain
Artistic and art educational offers
"Understanding Children's Images" (parent/child groups 1 - 3 years) | Berlin, Germany
"Painting room-Mehringdamm" (mixed ages from 4 years) | Berlin, Germany
Creative table in Family Café, Painting with table palette | Berlin, Germany
Painting work group | Berlin, Germany
Mobile Painting Pintando Juntos | Berlin, Germany
Mobile painting with Lucia, in school, family centers & street art |
Berlin, Germany
With the line, the seam, the brush mark, my artistic expression begins. To create I use material that is given. After all, we live in abundance. In 2019, for example, Tetra Pack material fell into my hands in my own kitchen. I love the circumstances that lead me to my work. Further development happens through experimentation.

Most of the time it is the line that emerges from the engraving point, the soft pencil, the colour or the colour track that guides me to create shapes. From my hand flows the line or the trace of the momentary expression, which helps to compose forms. The fabric that I cut with scissors, sew together and fill becomes a new object.

I choose my technique from my available skill set, or from the given tools and materials. The sewing machine and the printing press allow me to create works of art from the fancy of my project.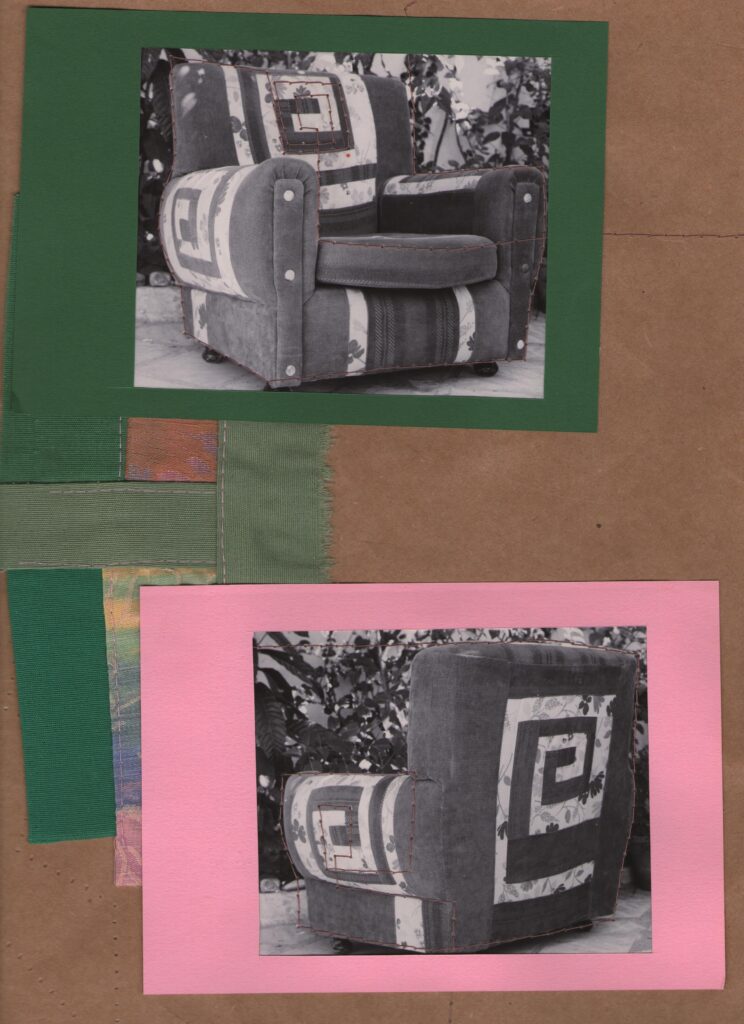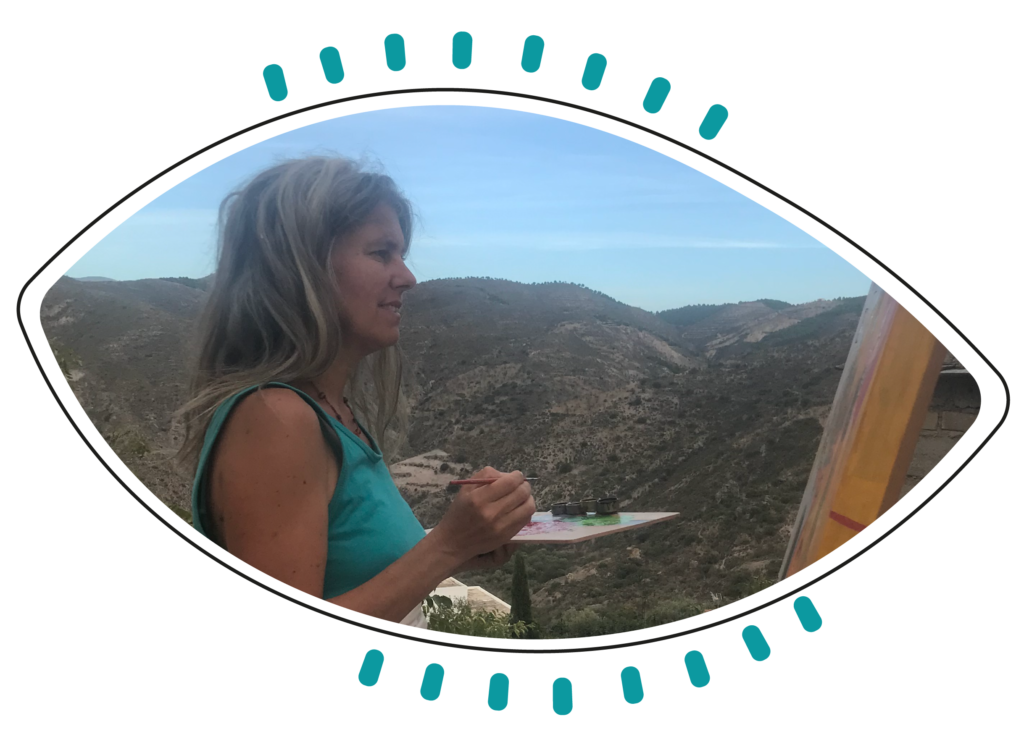 My passion lies in printing techniques. They enable me to create new worlds and express my personal vision of a new or better humanity. I mix this dream with splinters of concrete events in reality.

My actions are authentic. I'll show you what's important at the moment. In doing so, I use all my senses, because only in this way can we find our true self. Only when I use the full energy of my actions, does the result become authentic and speaks or stands for itself.

After many years of practice in artistic expression and accompanying other people painting, I have developed my own signature. Recurring forms and structures accompany me and appear again and again in my works.